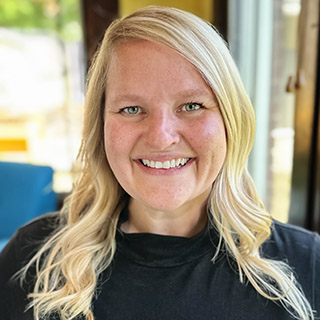 Jennifer Evans is the Housing Program Manager for the Youngstown Neighborhood Development Corporation. Jenn collaborates with a team of professional staff to implement YNDC's Emergency Repair and Roof Replacement programs and assists with the administration of YNDC's Strategic Acquisition and Rehabilitation program.
Prior to joining the YNDC team, Jenn obtained 9 years of experience as Office Manager at Interfaith Home Maintenance Service where she was responsible for entering payables and receivables, generating monthly reports, processing payroll, and requesting money from funders. Jenn prepared materials for program and financial audits as well as maintained all program records.
Jenn lives in Sharon, Pennsylvania with her son. She and her son love to spend time with family, usually outdoors!
Contact Jenn at jevans@yndc.org.