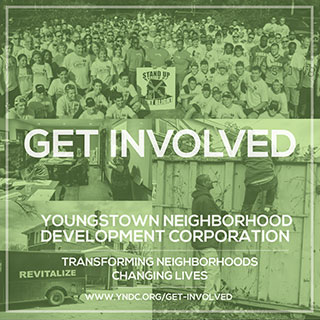 Please consider making a charitable donation to the Youngstown Neighborhood Development Corporation's neighborhood revitalization efforts. 
Pursue a career in neighborhood revitalization! YNDC hires individuals both full and part time in a variety of fields including housing, property maintenance, construction, planning, urban agriculture, community development, and many other related fields. Available positions are listed on the YNDC homepage.
Are you looking for an opportunity to get involved with your community? Volunteer at YNDC! See all available opportunites on the YNDC volunteer page.