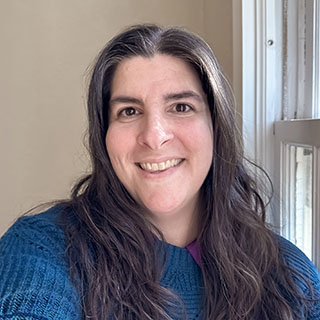 Sara Tkac is the Marketing Assistant for the Youngstown Neighborhood Development Corporation. Sara assists with the completion of photographic documentation, social media posts, website updates, and publication layout.
Sara loves Mill Creek Park and believes in Youngstown. 
Sara brings a uniquely diverse portfolio of experience to YNDC, having previously worked as a photographer, a graphic designer, a videographer, a marketing specialist, and a professor. She has been an active member of the local arts community in Youngstown since 2001 and has exhibited her work nationally and internationally. 
Sara holds a Master of Fine Arts degree in Photography from Rochester Institute of Technology, where she served as a part time faculty member in the College of Art and Design. She also worked in the Vignelli Center for Design Studies and taught a class at the Shanghai Publishing and Printing College in Shanghai China. Her undergraduate study was completed at Youngstown State University, with a major in Photography and minors in Graphic Design and Journalism. 
Contact Sara at stkac@yndc.org.