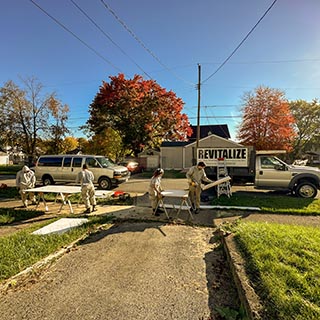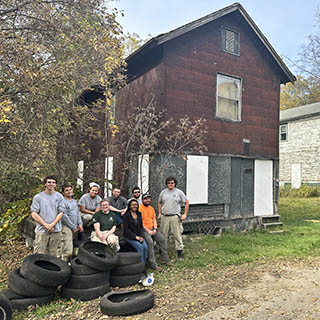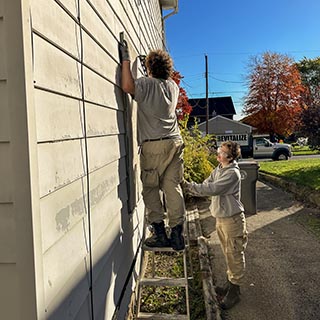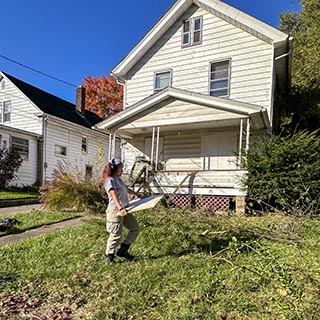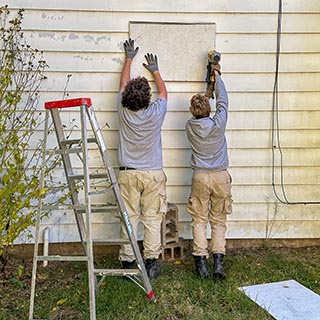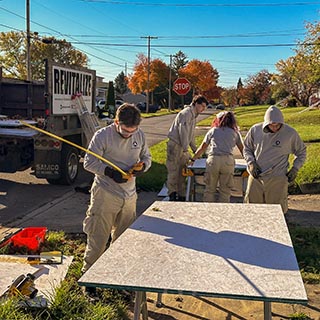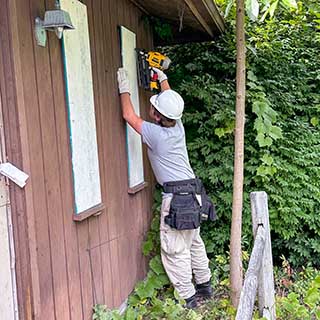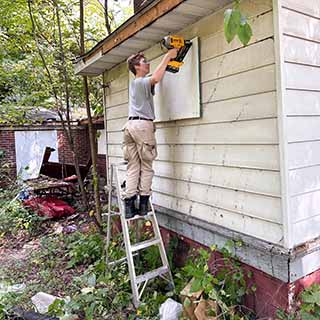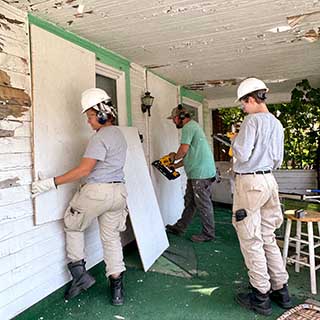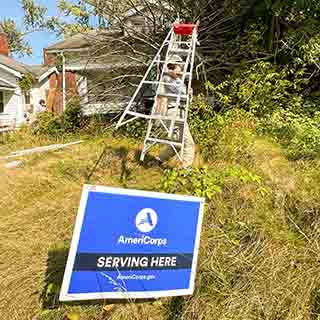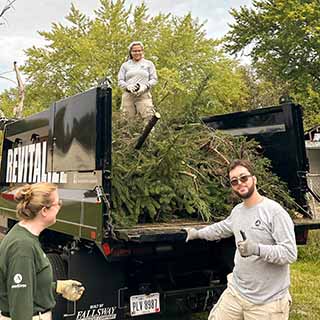 Thursday, November 2, 2023. 
On November 2, 2023, the AmeriCorps National Civilian Community Corps (NCCC) Oak 4 Team completed six weeks of service in Youngstown. The team worked on neighborhood improvement projects across the city and over the course of their term they assisted with the completion of 73 board ups, clearing and cleaning of 1,077 sidewalk squares, removal of 219 tires, removal 195 yards of trash and debris, and planting 112 trees.
The team includes: Team Leader Naomi Brown, Isaac Kraemer, Nick Savarese, Christopher Hites, Alex Thomas Tutt, Lizzy Davis, and Christian Wilson. Huge thanks to the team for getting the work done!