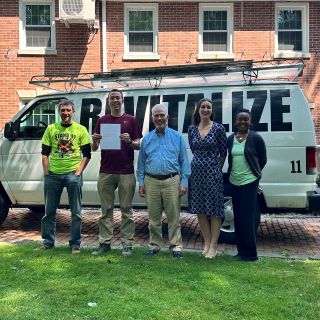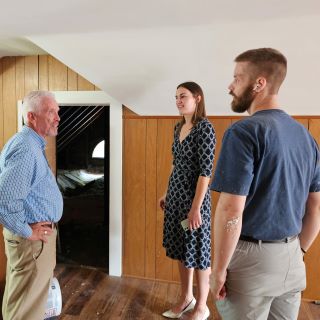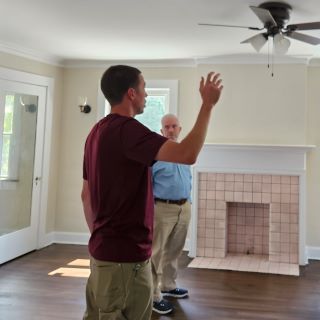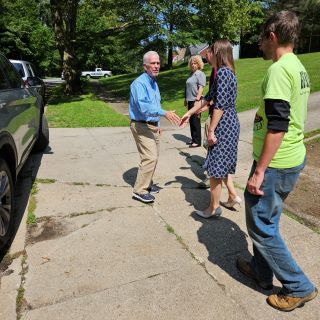 Tuesday, August 8, 2023
On August 8, US Congressman Bill Johnson visited YNDC to learn about YNDC's work and discuss the Neighborhood Homes Investment Act (NHIA). YNDC and the Youngstown Housing Task Force had previously contacted Congressman Johnson asking for his support of this important legislation. At our August 8 meeting, Congressman Johnson expressed his support for the NHIA and announced he was signing on as a cosponsor. 
The NHIA is designed to address the value gap in distressed neighborhoods by providing a new federal tax credit for the construction and renovation of single family housing. The NHIA will be a critical tool supporting revitalization in communities like Youngstown, the Mahoning Valley, and throughout Ohio, where housing values often do not support the cost to build or renovate a home. 
NHIA will provide a much needed source of equity for non-profit housing developers and other local housing developers to build new homes and renovate existing vacant and distressed properties and will enable organizations like YNDC to accelerate our efforts to eliminate blight and vacancy, increase property values and equity growth for existing homeowners, reduce racial inequity in homeownership and neighborhood conditions, increase affordable homeownership opportunities, and contribute to overall neighborhood stabilization outcomes.
According to the NHIA Coalition, NHIA could finance the construction or rehabilitation of about 500,000 homes over 10 years if a Neighborhood Homes Tax Credit is enacted. Furthermore, $125 billion in total development activity is expected, alongside $56 billion in wages and salaries, $26 billion in federal tax revenue and $12 billion in state and local government revenue. More information can be found here: https://neighborhoodhomesinvestmentact.org/
A big thank you to Congressman Bill Johnson for supporting the Neighborhood Homes Investment Act. If you support this legislation, please contact Congressman Johnson's office at 330.967.7312 and let him know.