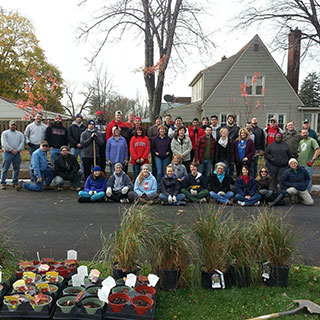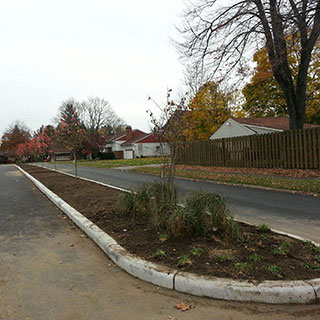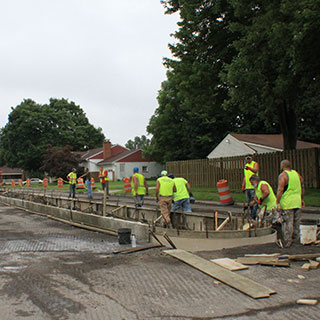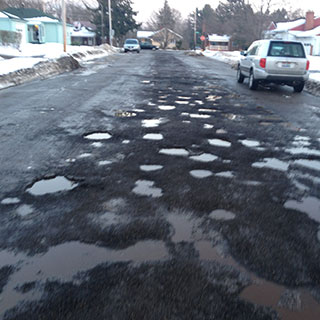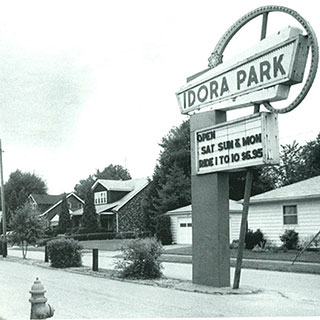 Monday, November 10, 2014
On Saturday, November 8, volunteers planted the new Billingsgate Boulevard with trees and perennials.
The new section of boulevard was installed in the location of the historic Billingsgate Boulevard which served as the primary entrance to Idora Park. Many groups participated in the workday including the Idora Neighborhood Association, C.S. Lewis Institute of Northeast Ohio, Tabernacle Evangelical Presbyterian Church, Kent State University Catholic Campus Ministry, Fifth Ward Councilman Paul Drennen, YSUscape, and YNDC.
The boulevard infrastructure was installed through the support of Fifth Ward Councilman Paul Drennen and the City of Youngstown. Councilman Drennen also supported the purchase of trees and plants for the boulevard. Many thanks to Councilman Drennen, Mayor McNally, the City of Youngstown, and all the groups participating in the workday. REVITALIZE