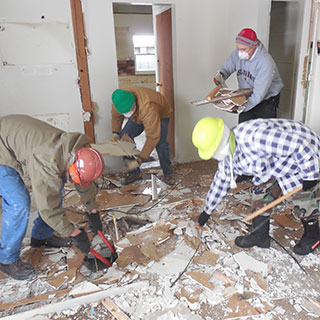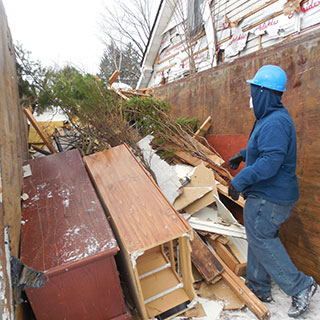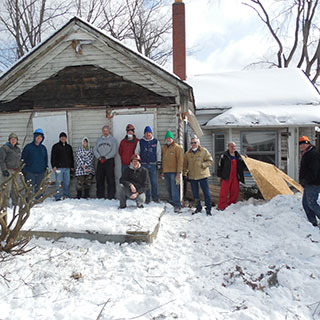 Monday, February 17, 2014
On Saturday, February 15th, residents and community members fought cold weather conditions to FIGHT BLIGHT in Youngstown's neighborhoods.
Volunteers from Tabernacle Evangelical Presbyterian Church, the Idora Neighborhood Association, YSU students, YNDC staff, and residents completed work at a blighted house on Reel Avenue on Youngstown's South Side.
This vacant property, a former drug house and neighborhood nuisance, was cleaned out and cleared out in preparation for demolition. Community volunteers filled an entire 40 yard dumpster full of blight before noon on Saturday. The property will be demolished by YNDC in the coming months. Thanks to all of our volunteers for another great workday!