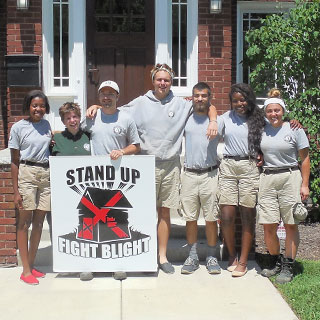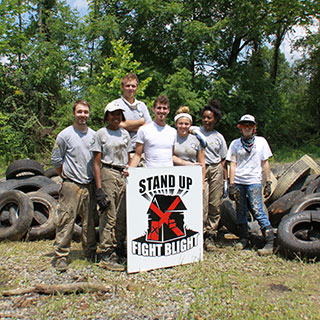 Friday, July 25, 2014
On Friday, July 25 a Cedar 3 an AmeriCorps National Civilian Community Corps (NCCC) team from the North Central Region arrived at YNDC to battle blight for the next 30 days.
The team is composed of young adults from throughout the country. Cedar 3 will complete multiple revitalization projects while they are in Youngstown including: vacant home clean out, vacant property and lot clean up, debris and trash clearance, and community workdays.
AmeriCorps NCCC is federal team-based national service program for men and women between the ages of 18 and 24. Corps Members, serve a full time, ten month term, working on projects to meet community needs in five main service areas: disaster services, energy conservation, environment, infrastructure improvement, and urban and rural development. More information can be found at: http://www.nationalservice.gov/programs/americorps/americorps-nccc