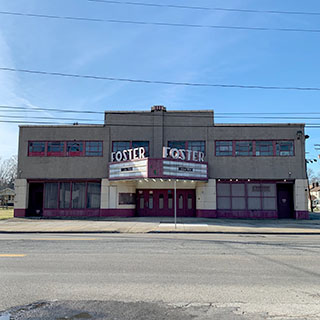 Thursday, December 15, 2022 
On Thursday, December 15, the City of Youngstown and Fifth Ward Councilwoman Lauren McNally awarded $100,000 in American Rescue Plan funding to assist with the renovation of the Foster Theater.
YNDC is developing plans to renovate the building as housing and commercial space. Many thanks to Councilwoman McNally and the City of the Youngstown for the support of this project!