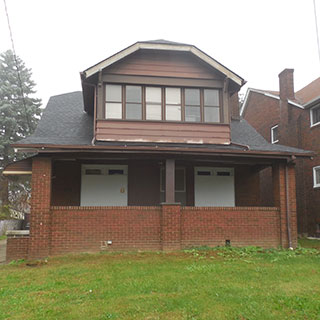 Monday, April 27, 2015
On Friday, May 1st, work will begin at 866 Canfield Road.
The duplex is undergoing a full rehabilitation to be repurposed as the Community Revitalization House. The Community Revitalization House will provide a quality housing option for AmeriCorps during their term of service at YNDC and the second floor unit will be available for rent.
Many thanks to our project funders including: The Youngstown Foundation, J. Ford Crandall Foundation, Ward Beecher Foundation, Frank and Pearl Gelbman Charitable Trust, John and Loretta Hynes Foundation, Walter and Caroline Watson Foundation, and the Ruth Beecher Charitable Trust!
The project is scheduled to be complete by July 15, 2015.