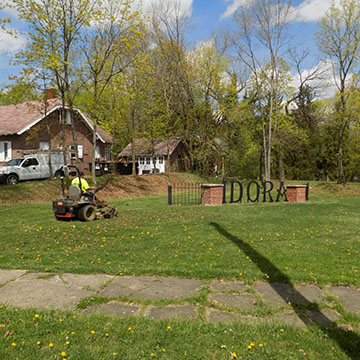 Friday, December 16, 2022
On December 16 the First Energy Foundation awarded YNDC a $2,500 grant for Clean Up Glenwood Avenue, a targeted corridor and neighborhood stabilization program focused on cleaning up and transforming Glenwood Avenue.
Funds will be used to purchase tools, materials, and supplies needed to clean up vacant properties, clean up and green vacant lots to bring them back into productive use, to purchase pedestrian-scale solar lighting at key locations to improve safety, and to repair and replace cracked and broken sidewalks along the corridor. Many thanks to the First Energy Foundation!