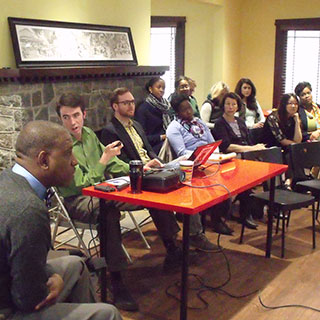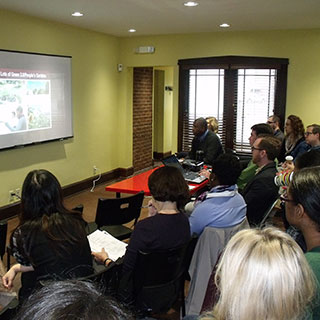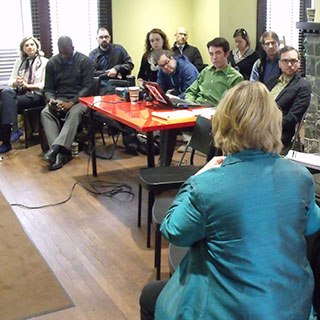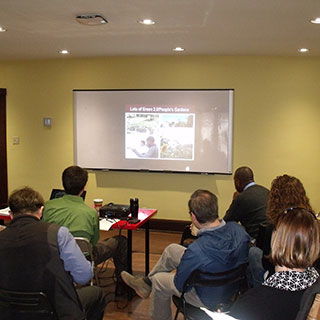 Monday, April 28, 2014
On Wednesday, April 23rd, The German Marshall Fund Strong Cities, Strong Communities (SC2) Fellows took a tour of Youngstown, featuring the work of YNDC.
The morning started with a presentation on the City's planning provided by Deputy Director Ian Beniston, followed by a robust Q&A session, a tour of YNDC's Revitalization Campus, and a bus tour of the organization's Model Blocks. The Fellows also toured Mill Creek MetroPark, the Route 422 Corridor, the Youngstown Business Incubator, AmericaMakes, and several important Youngstown landmarks. 
To learn more about the GMF SC2 Fellows Program, click here.