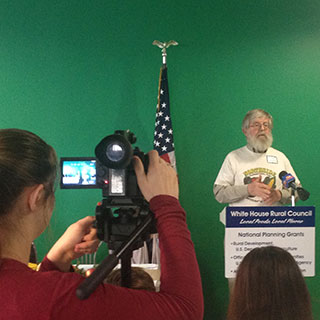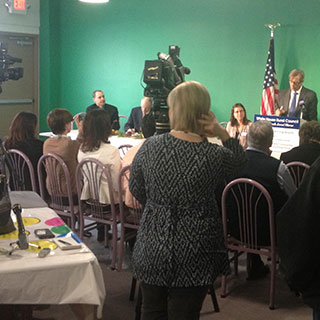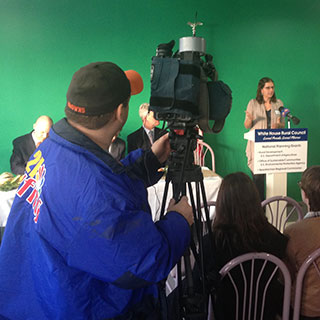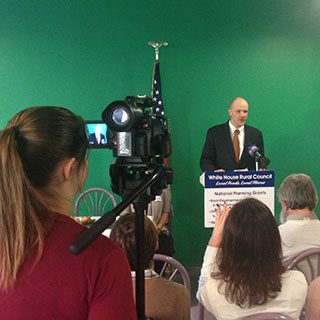 Thursday, December 4, 2014
On Wednesday, December 3rd, a press conference was held at the Elm Street Cafe to announce that YNDC is one of 26 nationwide recipients of the Local Food, Local Places award.
Officials from the Appalachian Regional Commission and the EPA were in attendance, as Youngstown was honored to host one of 2 national announcements of this program. The funded project will include workshops with local officials, a report discussing how local food can spur economic development in Youngstown, and $20,000 in funding to begin implementing recommended projects. Partners in this project include Eastgate Regional Council of Governments and the Mahoning Valley Food Coalition, whose members include Common Wealth, Inc, Mahoning Valley Organizing Collaborative, Grow Youngstown, Goodness Grows, Trumbull Neighborhood Partnership, and Ohio State University Extension, Mahoning County.