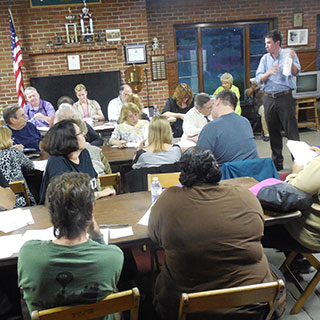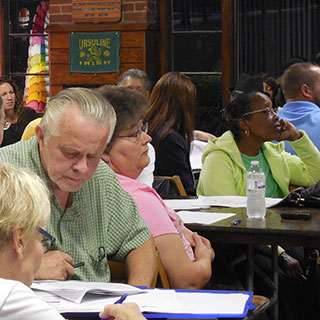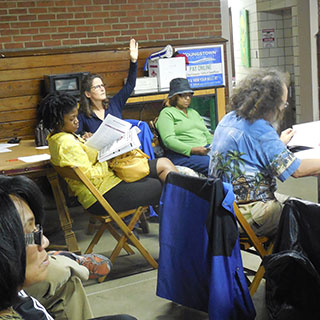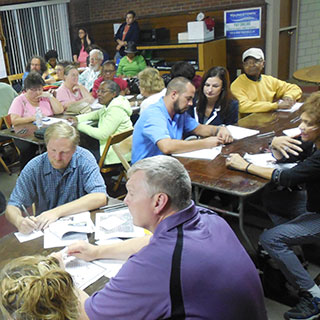 Wednesday, October 15, 2014
YNDC and the City of Youngstown have completed Neighborhood Action Plans for seven neighborhoods across the city, as well as a document with citywide recommendations called the Neighborhood Revitalization Strategy Report.
These plans will be presented at a series of meetings throughout October and November in order to gain input from neighborhood residents. The plans were created based on feedback from the 13 neighborhood planning meetings held across the city in spring of 2014 where residents were encouraged to share the strengths and opportunities for improvement in their neighborhoods. The plans address residents' top priorities: 1) housing and property issues; 2) infrastructure repair and maintenance; and 3) crime and safety concerns. Detailed property surveys and data analysis were performed to identify priority issues and to develop appropriate, realistic strategies for addressing them. Plans will be presented to the public and will also be available for download after each neighborhood meeting. The first meeting was held on October 14 at the Stambaugh Golf Course Clubhouse in the Crandall Park neighborhood. The schedule of upcoming Neighborhood Action Plan and citywide meetings is shown below:
Garden District – Tuesday, October 21 at 6:30pm, Fellows Riverside Gardens – 123 McKinley Ave

Lincoln Knolls – Tuesday, October 28 at 5:30pm, East Side Library – 430 Early Rd

Rocky Ridge – Wednesday, October 29 at 6:30pm, Our Lady of the Afflicted – 517 S Belle Vista Ave

Boulevard Park – Tuesday, November 4 at 6:30pm, Bethlehem Lutheran Church – 388 E Midlothian Blvd

Handels – Wednesday, November 5 at 6:00pm, Newport Library – 3730 Market St

Citywide – Wednesday, November 12 at 6:30pm, Covelli Centre Community Room – 229 E Front St
Neighborhood Action Plans can be downloaded here.