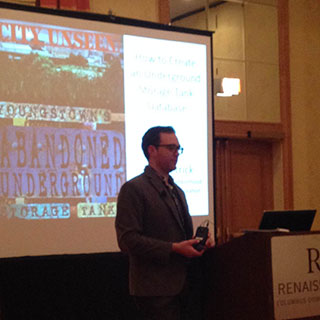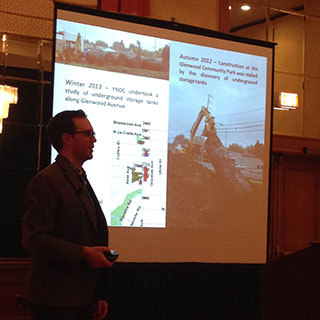 Friday, April 11, 2014
On Thursday, April 10th, YNDC's neighborhood planner, Tom Hetrick, spoke at the Ohio Brownfield Conference regarding Youngstown's underground storage tank inventory.
The two-day conference was held in Columbus by the Ohio EPA's Division of Environmental Response and and Revitalization. Tom gave a presentation of YNDC's work to identify potentially-contaminated sites along Youngstown's main corridors. The storage tank inventory has led to greater awareness of this environmental issue in the city and an application to the US EPA for a $600,000 Brownfields Assessment Grant to perform environmental site assessments and develop cleanup plans in Youngstown, Campbell, and Struthers. The full report, titled City Unseen: Youngstown's Abandoned Underground Storage Tanks, can be found here.