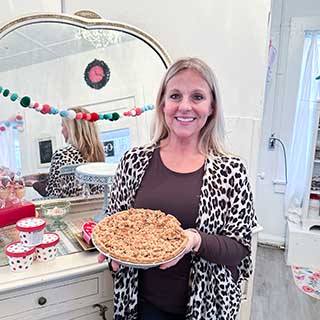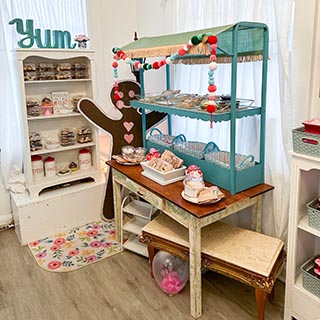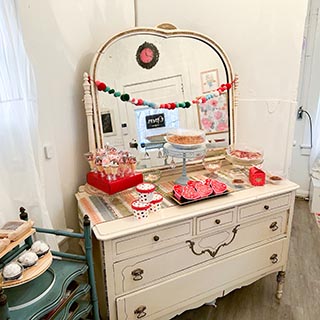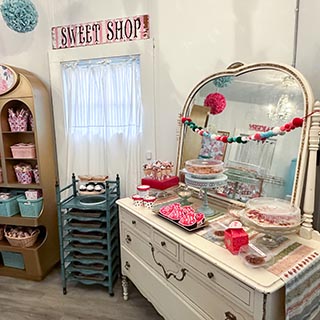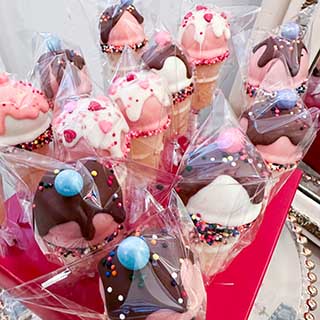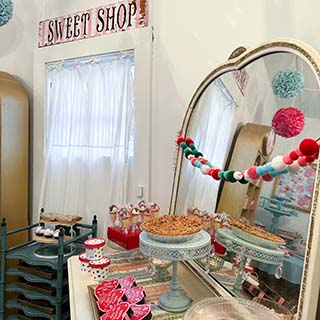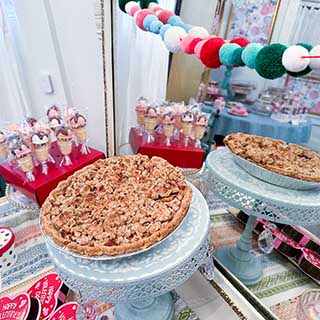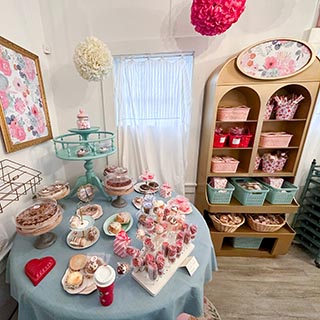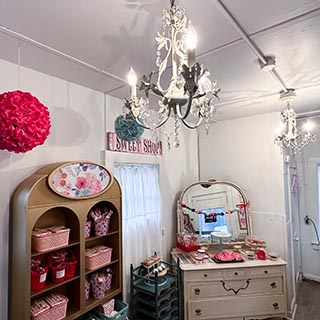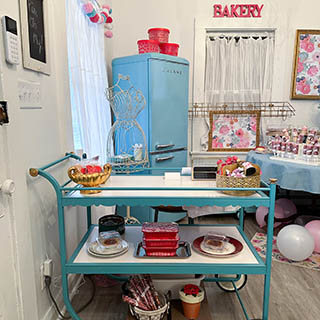 Monday, January 16, 2023. 
The Pie Oh My Dessert Shop is a spot where you can get pies and many other desserts.
The shop operates as a sweets cooperative and carries a wide selection of confections, including pies, cookies, cake pops, chocolate covered marshmallows, chocolate covered pretzels, fudge, buckeyes, gourmet rice krispies treats, and popcorn. Jenny Kuczek partnered with experienced local bakers to provide a central storefront for all of their unique baked goods.
Visitors will find different themed treats for different holidays, with Valentine's Day, St. Patrick's Day, and Easter coming up soon. For Valentine's Day, in addition to her usual inventory she will also feature chocolate covered strawberries, chocolate covered cherries, chocolate covered pretzels, buckeyes, and a special strawberry Irish Cream fudge. She absolutely loves being part of the neighborhood and is happy that so many local neighbors have already stopped by to check out the shop and welcome her.
Jenny tries to carry something at all different price points. She also can connect you with any of her local bakers if you need a special order, such as wedding cookies, or a special treat for a school party. Right now, her hours are Friday 1-5pm, and Saturday 10am-3pm, and she stays open until she runs out of sweets. She plans to expand her hours in the spring as the demand for her sweet treats grows. The shop can be reached at 330-518-4064, or stop in during regular business hours.