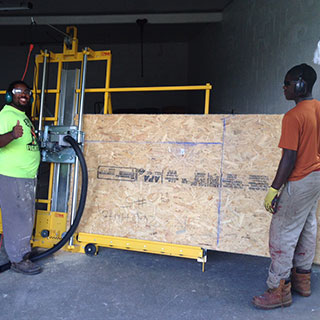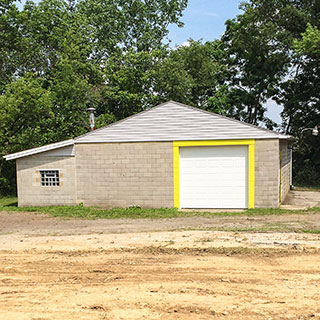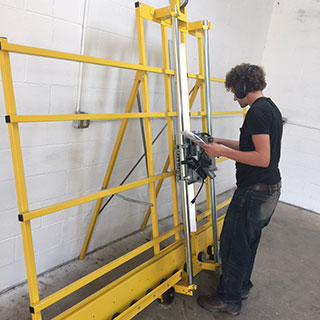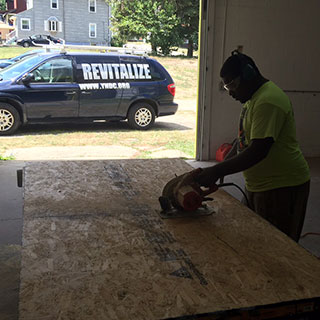 Thursday, August 6, 2015
YNDC team members have begun cutting and painting over 500 boards at our blight fighting facility on Oneta Street for the 2015 United Way Day of Caring on Friday, September 4th.
Approximately 75 vacant and unmaintained homes on the south side will be boarded between Southern Blvd and South Avenue in one day. The American Red Cross will also be installing free smoke detectors in occupied homes on the same day to enhance safety and prevent fires. If you are interested in participating in the 2015 Day of Caring please contact the United Way of Youngstown and the Mahoning Valley at 330.746.8494.