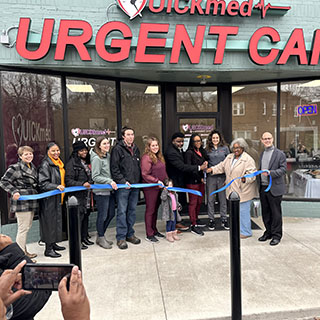 Wednesday, January 11, 2023. 
QUICKmed Urgent Care has opened a new location on Glenwood Avenue in YNDC's Glenwood Plaza located at 2915 Glenwood Avenue.
This is the first urgent care facility to open in the City of Youngstown. QUICKmed is a locally owned and operated urgent care in northeast Ohio. QUICKmed operates multiple standalone urgent care clinics and YOUcare clinics located on school campuses. More information can be found on their website.