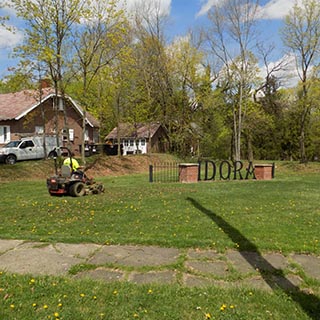 Tuesday, January 3, 2023
The Raymond John Wean Foundation awarded YNDC a $600,000 grant for 2023.
The grant award provides support for general operating, neighborhood organizing, and a Community Engagement Fellow. The Raymond John Wean Foundation is a private foundation that has a vision of empowered residents, creating a healthy, vibrant, equitable, and economically stable Mahoning Valley. The mission of the Foundation is to advance community building in the under-resourced communities of Warren and Youngstown, in Ohio's Mahoning Valley, through a powerful combination of grantmaking, capacity building, convening, and partnerships. YNDC is sincerely grateful for the ongoing support and strategic partnership with The Raymond John Wean Foundation.