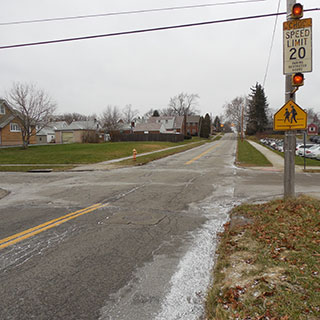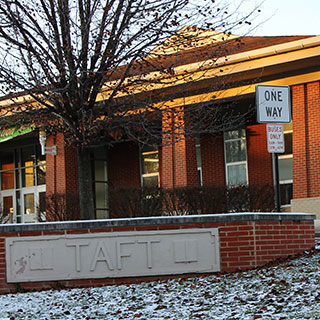 Wednesday, January 28, 2015
In conjunction with the Youngstown City Schools and the City
of Youngstown, YNDC has completed a School Travel Plan for Taft Elementary
School. 
The plan analyzes the area
around Taft to identify improvements needed to make walking to school safer and
more appealing for students.  Recent
surveys of parents and students revealed that more than 30% of students walk to
Taft daily, even during the cold, snowy month of January.  More parents indicated they would allow their
children to walk to school were it not for crime, traffic, and safety at
crosswalks.  In order to evaluate these
concerns, YNDC staff conducted "walk audits" with representatives from the City
Health District and Eastgate Regional Council of Governments.  During these walk audits, staff observed
student behavior and traffic patterns near the school, as well as engaged
crossing guards, teachers, and the school principal, in order to develop
recommendations for improved safety.  The
recommendations included replacing damaged sidewalks, marking crosswalks,
upgrading traffic signals, participating in the National Walk to School Day,
enforcing traffic laws and housing codes, and holding community workdays to
board, secure, and clean up vacant houses. 
The School Travel Plan has been endorsed by community
residents, local government representatives, and the school district and it
will be sent to the Ohio Department of Transportation for review.  Once approved, the plan will allow the City
of Youngstown to apply for funding through the state's Safe Routes to School
program to implement plan recommendations. 
If awarded funding, projects would be completed by 2018.  A copy of the travel plan can be downloaded
below.