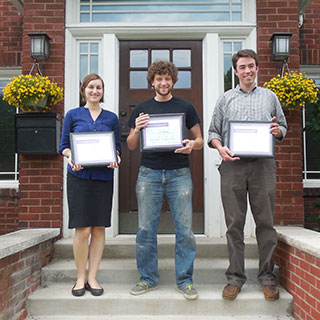 Monday, June 29, 2015
YNDC Executive Director Ian Beniston, YNDC Neighborhood Stabilization Director Jack Daugherty, and YNDC Housing Director Tiffany Sokol have successfully completed the requirements for the National Development Council's Housing Development Finance Professional certification.
The four week long classes were taught by the National Development Council and sponsored by the Ohio Housing Finance Agency and Ohio Community Development Corporation Association. The three completed the classes over the past ten months. The certification is an industry standard for individuals in community and housing development and the completion of this course is part of YNDC's ongoing effort to build its capacity to complete a broader scope of projects at a larger scale. REVITALIZE.