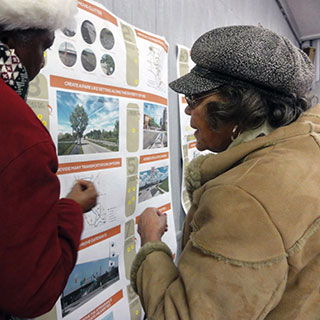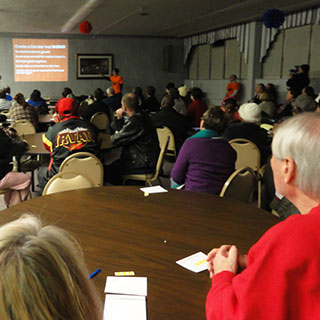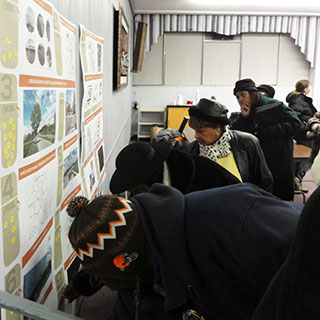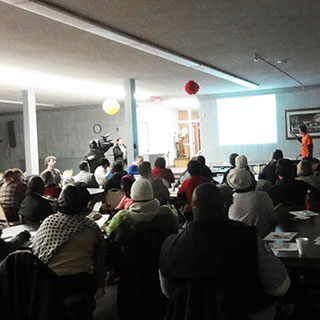 Monday, February 17, 2014
Residents and stakeholders from throughout the study area and across the region came to St. Anthony of Padua Parish last Tuesday to learn about the strategies proposed and provide feedback for the US422 Corridor Redevelopment Plan.
This is the latest in a series of public and community meetings that have engaged hundreds of residents, stakeholders, and business owners in the development of the plan. The planning process is currently in the draft plan development phase. Planning consultants from Interface Studio presented the strategies that will be incorporated into the plan and asked the community to identify priorities and provide additional insights and feedback.
Comments, insights, and priorities provided at the meeting have been analyzed and are being incorporated into the final development of the plan. The full draft version of the plan will be publicized for public comment in March. Stay tuned to our US422 Corridor Redevelopment Plan page for updates on the status and progress of the plan's development!