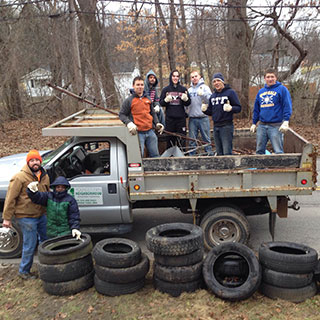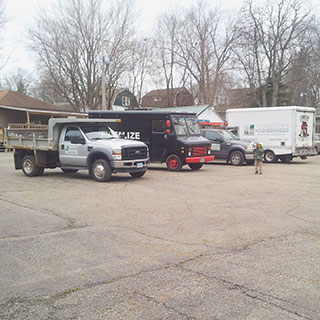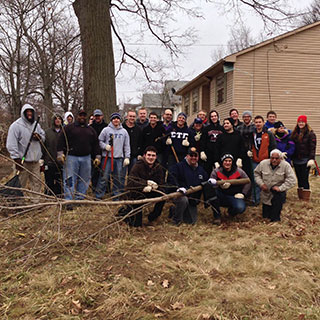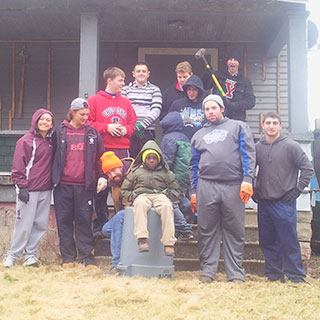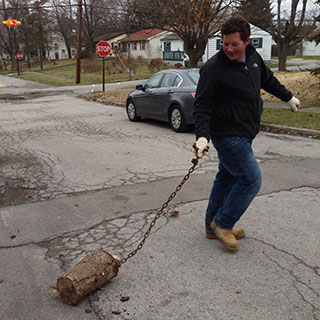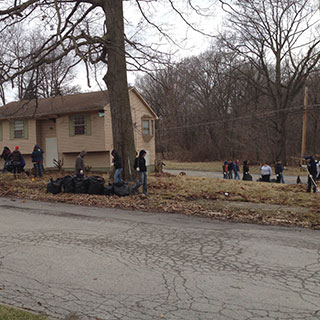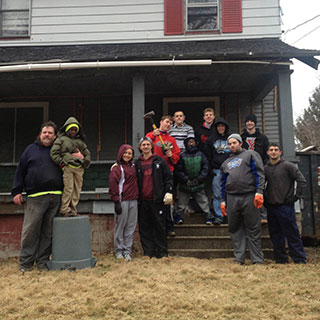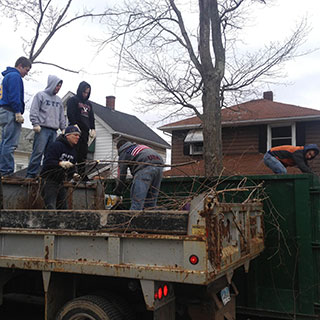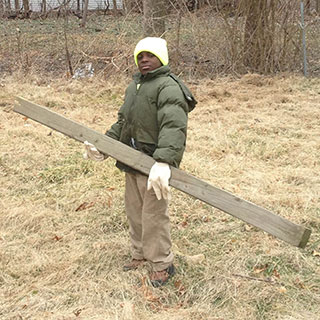 Monday, April 7, 2014
On Saturday, April 4th, volunteers from Youngstown State University, including student groups Sigma Tau Gamma Fraternity, University Scholars and Honors Program, and YSU-Scape, joined project partners YNDC, Powerstown Block Watch, 7th Ward Citizen's Coalition, the City of Youngstown, and Mahoning County Landbank to clean up nine vacant properties in the Powerstown Neighborhood on the southeast side of Youngstown.
The volunteers cleared 120 cubic yards of brush and debris, filling 3 dumpsters, from the nine properties that were previously boarded up by YNDC. 
The next neighborhood workday is schedule for Saturday, April 19th from 9:00 am to 1:00 pm in the Idora Neighborhood. Volunteers should meet at YNDC's revitalization campus at 820 Canfield Road, Youngstown, Ohio 44511. 
For more information about the next workday or to get involved in other neighborhood revitilzation efforts, please contact Jack Daugherty via email at jdaugherty@yndc.org or via phone at 330.480.0423.