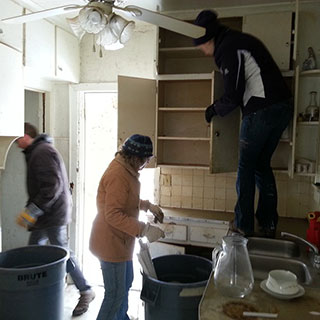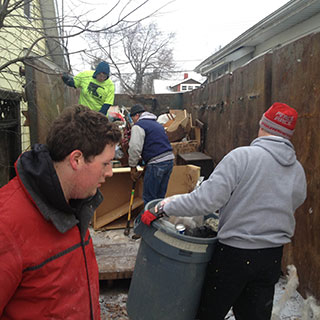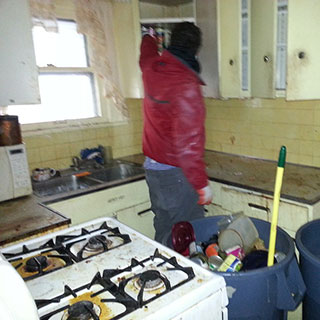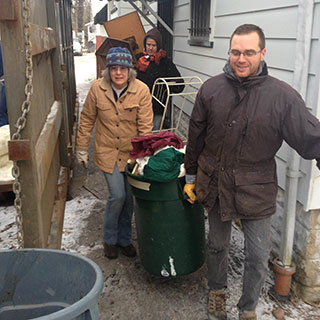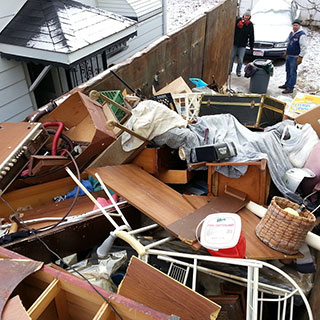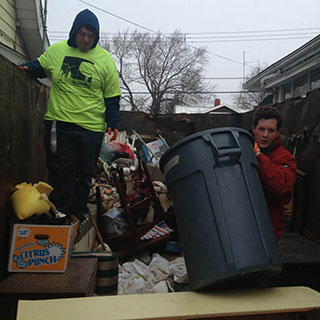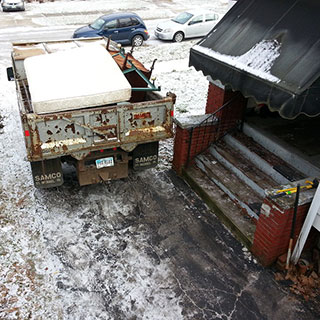 Monday, January 20, 2014
On Saturday, January 18th, residents, Tabernacle Evangelical Presbyterian Church Volunteers, YNDC staff, YSU students, and other community volunteers participated in a workday in the Idora neighborhood. 
Despite fridgid conditions, more than a dozen volunteers attended, cleaning out two vacant and abandoned homes. The first, 943 Sherwood, will receive exterior repairs funded through the City's recently established foreclosure bond initiative. The second, 862 West Indianola, will be demolished thanks to a generous donation of services from Wolford's Rolloff. The next Idora workday will be held on Saturday, February 15th. To volunteer and assist neighborhood revitalization please contact the YNDC via phone at 330.480.0423 or via email info@yndc.org!