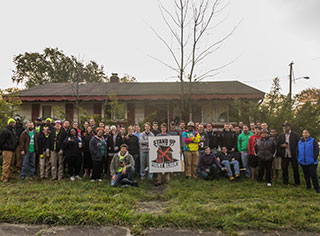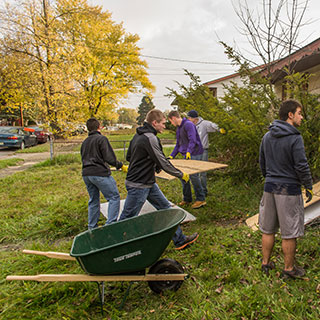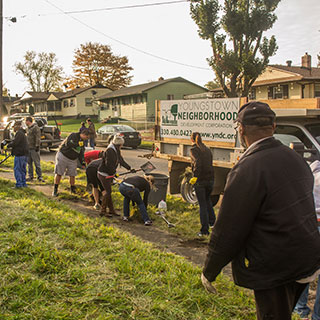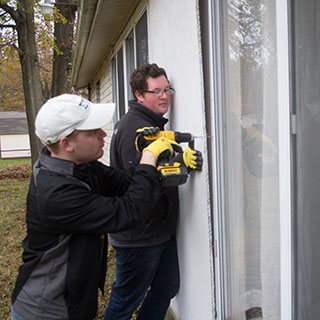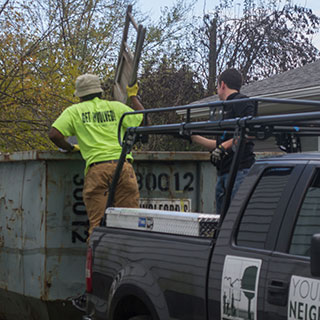 Tuesday, October 28, 2014
On Saturday, October 25th, YNDC, AmeriCorps VISTAs, AmeriCorps REVITALIZE, YSUscape, YSU Scholars, Sig Tau, Lincoln Knolls Community Watch, Councilman T.J. Rodgers, City of Youngstown, Green Youngstown, Habitat for Humanity of Mahoning County, and several local church groups participated in a great workday in the Lincoln Knolls neighborhood on a beautiful fall Saturday.
Volunteers cleaned up and boarded 7 vacant properties, pulled 20 tires, cleaned up 44 bags of trash, removed 70 cubic yards of blight, scraped 335 linear feet of sidewalk, and cut 41 boards. Many thanks to all our volunteers and sponsors, including Councilman T.J. Rodgers, Pizza Joes, Ianazones Pizza, and Green Youngstown.