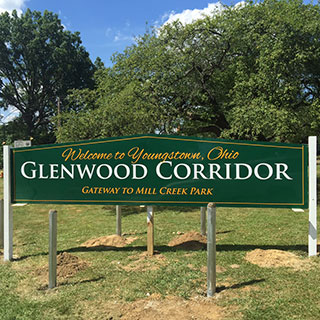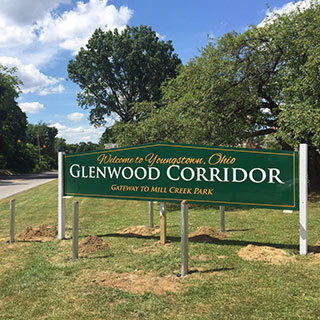 Monday, August 10, 2015
YNDC has installed a large Welcome to the Glenwood Corridor sign at Midlothian Boulevard and Glenwood Avenue to welcome travelers entering the City of Youngstown.
The sign continues the ongoing improvements that have taken place along the Glenwood Avenue Corridor over the past four years. The sign was funded by the Ohio Capital Impact Corporation's Place Based Strategies Fund.