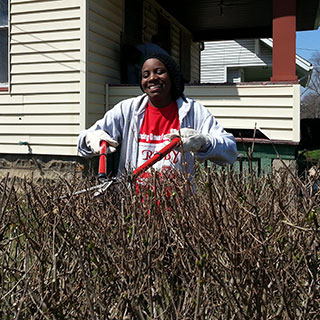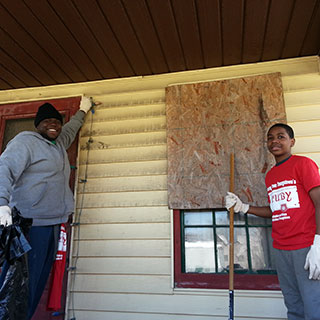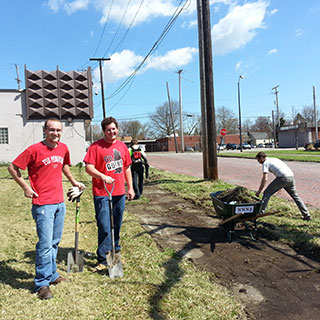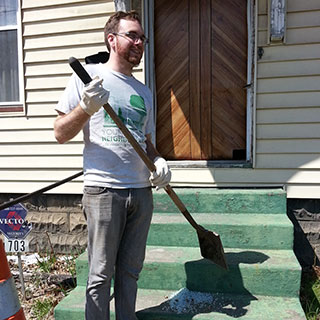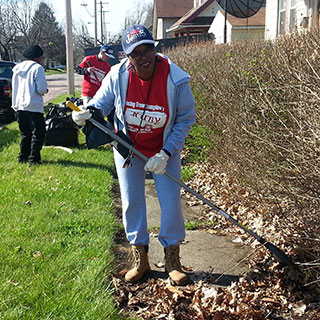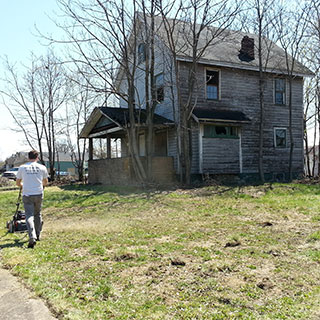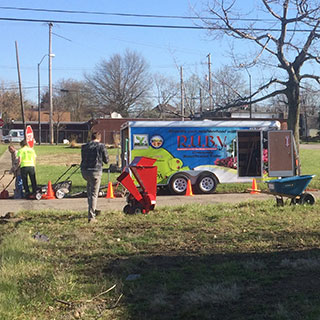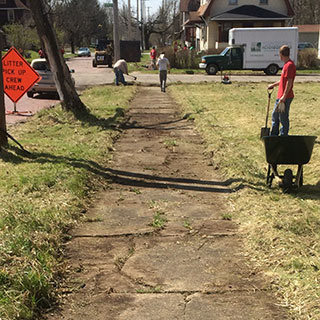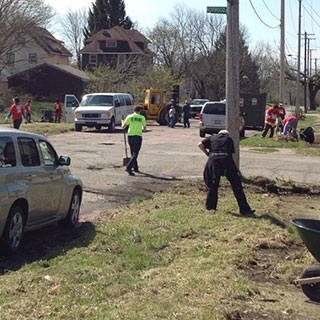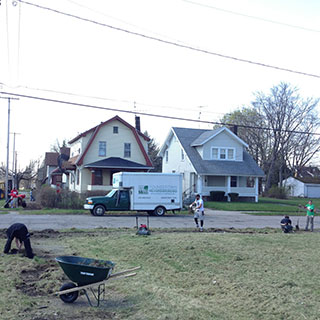 Monday, April 28, 2014
On Saturday, April 26th, YNDC volunteers participated in a Green Youngstown cleanup project at the intersection of Norwood and Covington on Youngstown's north side.
Volunteers cleaned and cleared brush and trash surrounding several vacant homes utilizing tools from the City's new Ruby (Revitalization and Urban Beautification of Youngstown) trailer. Thank you to all of our volunteers for another great workday!
The next neighborhood workday is schedule for Saturday, May 10th from 11:00 am to 3:00 pm at Crandall Park, where we will pick up litter and complete native plantings with Treez Please. Volunteers should park on Tod or Redondo, not at the pavilion, and meet at the pond.
For more information about the next workday or to get involved in other neighborhood revitalization efforts, please contact Jack Daugherty via email atjdaugherty@yndc.org or via phone at 330.480.0423.