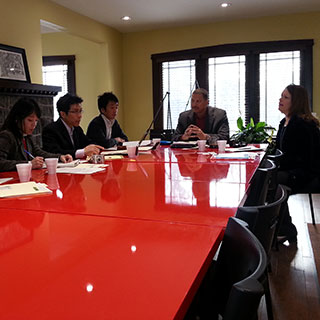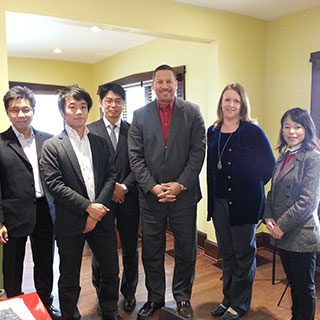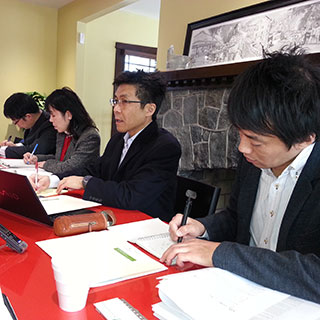 Thursday, January 23, 2014
Executive Directors Presley Gillespie and Debora Flora met with Japanese officials from the Policy Research Institute of Ministry of Land, Infrastructure, Transport and Tourism (MLIT) to discuss local policies and strategies to address vacant and abandoned properties.
MLIT is conducting an extensive study of several U.S cities to inform policy changes related Japan's urban infrastructure, so that Japanese cities can improve their resilience to population decline and natural disasters such as earthquakes and tsunamis, while developing innovative solutions to address vacant properties. The study will focus on the establishment of new land use management and urban design. The Executive Directors provided insight on how the two organizations work together utilizing tax foreclosures, strategic demolition, rehabilitation of vacant parcels and structures, and community lending to return vacant properties to the market. MLIT representatives also met with the City of Youngstown Community Development Agency and the Cuyahoga County Land Bank.
Upon completion of the research, MLIT will draft a policy proposal to the Japanese government.