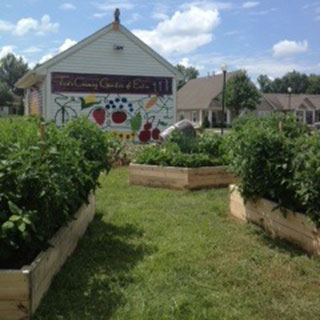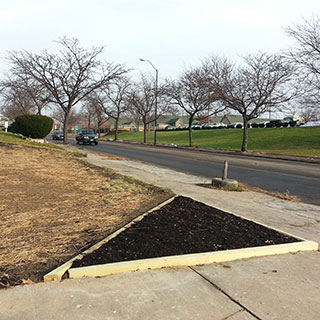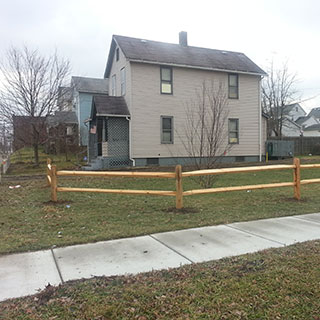 YNDC is pleased to announce our 2014 Lots of Green 2.0 Project Competition, meant to assist groups throughout the city in performing vacant land reuse projects.
Project winners will receive up to $8,000 in contractor labor for their projects. Winning projects will have strong community benefit, have the support of surrounding neighbors, and will be located within the City of Youngstown. The applicant commits to maintaining the project after completion.
A representative from each group applying for project assistance must attend a training workshop. An RSVP to Liberty Merrill Senior Program Coordinator, via email at lmerrill@yndc.org is encouraged. Training workshops are held at the following dates and times:
Wednesday, July 9th, 5:30pm-6:30pm, YNDC Demonstration Kitchen (822 Billingsgate Avenue, around the corner from 820 Canfield Road).
Monday, July 14th, 6:30pm – 7:30pm, Newport Library (3730 Market St., Youngstown, OH, 44507).
Thursday, July 17th, 2:30pm – 3:30pm, East Branch Library (430 Early Rd, Youngstown, OH 44505).
Saturday, July 19th, 1:30pm-2:30pm, Main Library (305 Wick Ave, Youngstown, OH 44503).
Project applications are due on Friday, July 25th, 2014, by 5:00. Please contact Liberty Merrill at YNDC by phone at (330)480-0423 or via email at lmerrill@yndc.org with any questions.