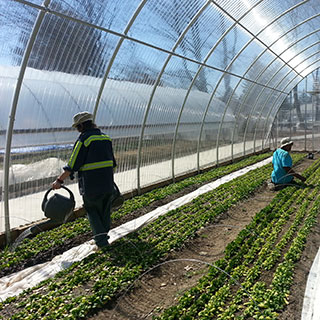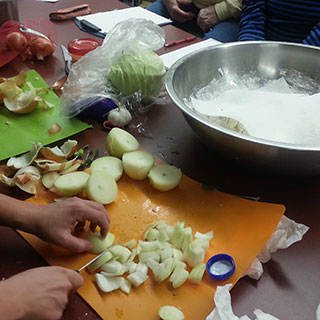 Wednesday, April 2, 2014
YNDC is pleased to present a new schedule of classes for April through July to be held in the HMHP Foundation Demonstration Kitchen.
Urban farming classes will be held on Tuesday Evenings, and cooking classes will be held on Friday evenings. All classes are FREE, and will be held from 6:00-8:00pm at 822 Billingsgate Avenue.
The first class will be held April 4, and will be sponsored by Soul Food Sensations, a new restaurant in the Idora Neighborhood. Restaurant staff will cook a delicious and healthy soul food meal. Other cooking classes will include vegetarian sushi, summer dinners, and healthy homemade desserts.
Urban Farming topics will include fruit tree pruning and care, growing mushrooms, and beekeeping. For questions or to RSVP, contact Sophia Buggs at 330.480.0423 or via email at sbuggs@yndc.org.