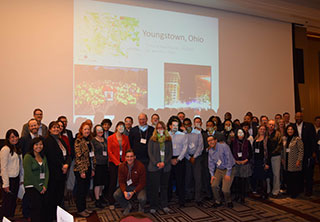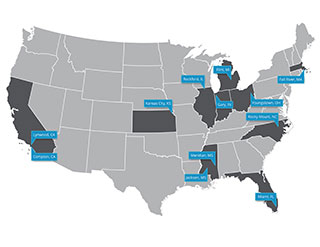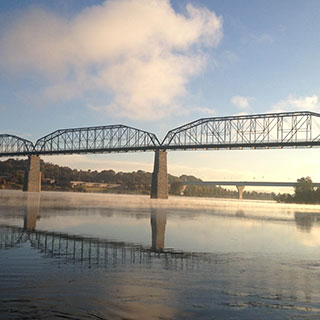 Monday, November 10, 2014
On Friday, November 7 and Saturday, November, 8, Ian Beniston, YNDC Executive Director, Dominic Marchionda, NYO Property Group and YSU Center for Urban and Regional Studies, and Sarah Lown, Western Reserve Port Authority participated in the National Resource Network's event in Chattanooga, Tennessee. The purpose of the event was to bring together twelve distressed cities from across the US together to build a mutual learning network that will result in actionable progress in each of the cities.
The National Resource Network (the Network) is a core component of the Obama Administration's Strong Cities, Strong Communities (SC2) initiative, and develops and delivers innovative solutions to American cities to help them address their toughest economic challenges. The Network works with local leaders to identify practical solutions, share real-world expertise and best practices, and help cities develop the tools and strategies they need to grow their economies.
Funded with $10 million from the U.S. Department of Housing and Urban Development (HUD), the Network is a new program that leverages the expertise, partnerships, and resources of the public and private sectors to help cities comprehensively tackle their most pressing challenges. The Network provides cities with customized tools and advice to build strategic partnerships, strengthen their economic competitiveness, and marshal public and private sector resources. More information can be found here.