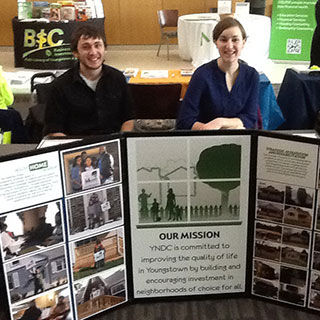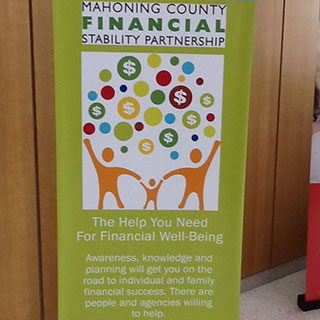 Monday, February 9, 2015
On Saturday, February 7th, YNDC participated in the financial fair at the Super Saturday event sponsored by the Mahoning County Financial Stability Partnership and VITA (Volunteer Income Tax Assistance) at YSU's Williamson College of Business. 
IRS-certified volunteers provided free basic income tax return preparation with electronic filing to individuals on a first come-first serve basis throughout the day. Representatives were also in attendance from Apprisen, Compass Family and Community Services, United Way, the Public Library of Youngstown and Mahoning County, Community Legal Aid Services, MCTA/Ohio Means Jobs (OMJ), Talmer Bank & Trust, Home Savings & Loan, Farmers National Bank, Associates School Employees Credit Union (ASECU), YWCA, Catholic Charities, YMHA, Access Health Mahoning Valley, Veteran Services, and Eastern Ohio Education Partnership.