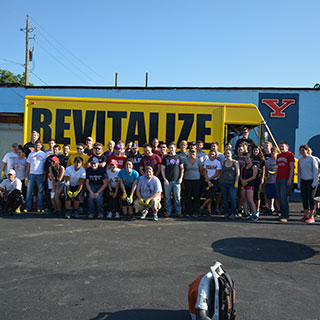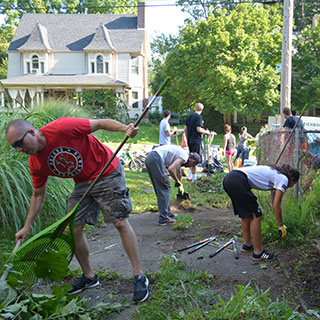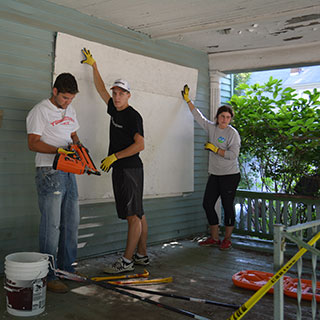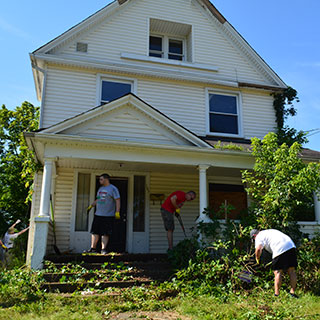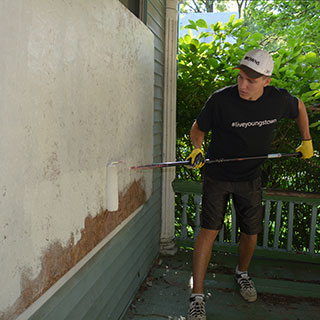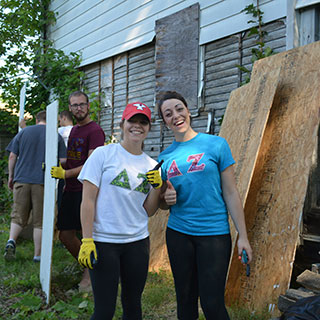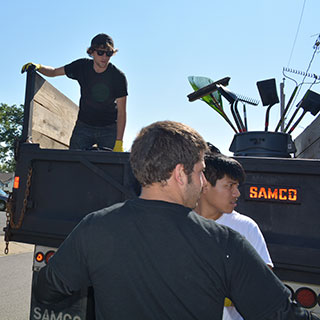 Monday, July 27, 2015
On Saturday, July 25 YSUscape led a workday to clean up and board ten vacant homes in the Wick Park neighborhood.
YSUscape is a student association dedicated to convene university and citywide organizations in the movement to revitalize & beautify Youngstown through various projects. More than 50 volunteers participated in the clean up event. The volunteers removed 30 tires, 55 bags of trash, 28 cubic yards of debris, scraped 280 linear feet of sidewalk, and installed 106 boards on ten vacant homes.
YNDC provided tools, vehicles, and other logistical support to YSUscape to complete the workday. Other community and student organizations also participated in the workday including: the YSU Men's Basketball Team, Alpha Phi Delta, Sigma Alpha Epsilon, Sigma Tau Gamma, Delta Zeta, National Society of Collegiate Scholars, and Cityscape.
The next Wick Park workday is planned for Saturday, August 29.