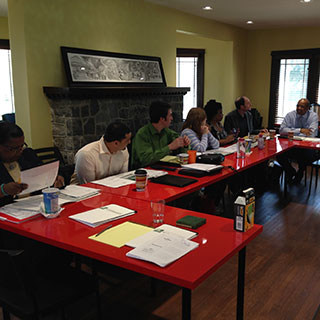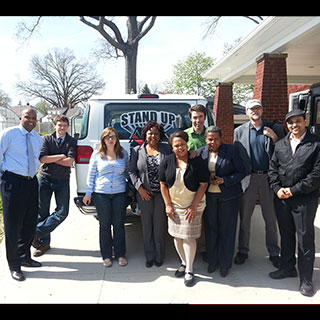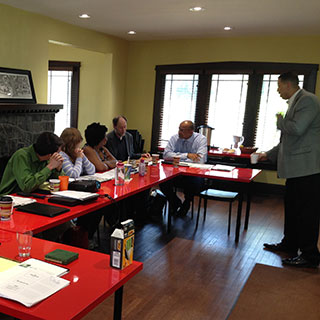 Wednesday, May 7, 2014
On Tuesday, May 6th, the Hill District Consensus Group of Pittsburgh, PA visited YNDC's Revitalization Campus on Youngstown's South Side for a Model Block Workshop.
Interim Executive Director Ian Beniston and Program Coordinator Jack Daugherty provided an overview of the Model Block program, a tour of YNDC's Model Blocks, and additional technical assistance. The group also reviewed YNDC best practices for board-ups, property surveys, vacant land reuse, addressing owners of problem properties, and organizing community workdays.