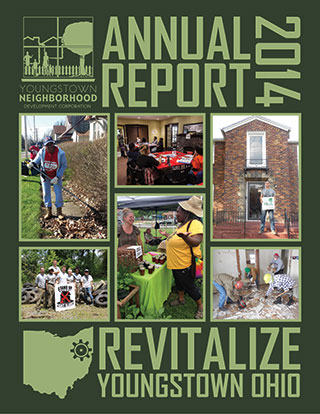 Monday, January 6, 2014
The YNDC is proud to announce the publishing of its 2013 annual report!
The annual report highlights the work of YNDC over the past twelve months. An electronic copy can be downloaded below and hard copies are available in the YNDC office. For more information please contact the YNDC via email at info@yndc.org or via phone at 330.480.0423.