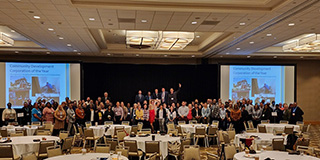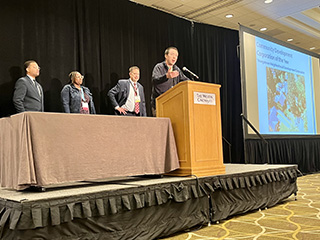 Monday, October 3, 2022
YNDC has been selected as the CDC of the Year in the State of Ohio by the Ohio Community Development Corporation Association (OCDCA).
YNDC received the award at OCDCA's Annual Conference on September 30 in Cincinnati, Ohio. The award is given to the most impactful CDC for the previous one year period. This is the second time YNDC has received the award. 
The Ohio CDC Association is a statewide membership organization, composed of more than 300 members, that fosters vibrant neighborhoods and improves the quality of life in all communities through advocacy and capacity building of its member agencies.