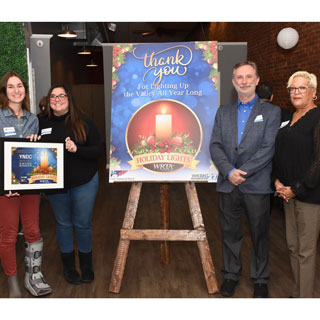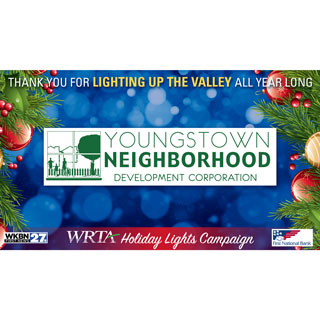 Monday, November 28, 2022
On Tuesday, November 15, YNDC was recognized at the WRTA Holiday Lights Kick-Off event as one of 12 local organizations that "Light Up the Valley" all year long and will be featured in the 2022 WRTA Holiday Lights Campaign.
Other organizations selected include Yellow Brick Place, Youngstown Blue Coats, Glenwood Grounds, The Bummer Fund, National Alliance on Mental Illness of the Mahoning Valley, Cadence Care Network, Gateways to Better Living, Jewish Family and Community Services, Alta Care Group, YoFresh Foods, and Boys and Girls Club of Youngstown. Thank you to WRTA and the 2022 Holiday Lights selection committee for this honor.