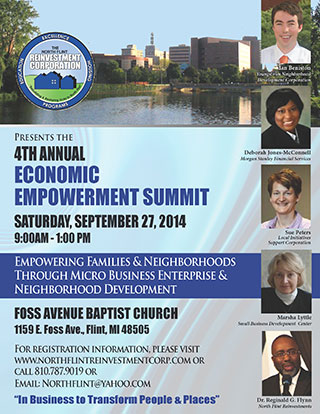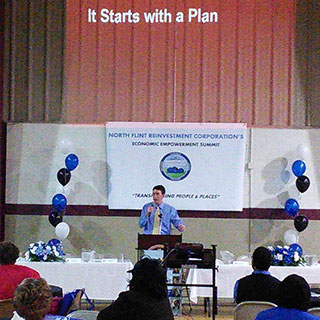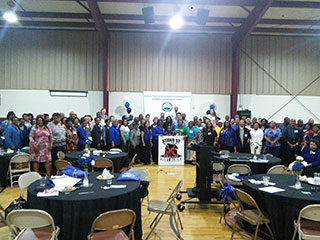 Monday, September 29, 2014
On Saturday, September 27th, YNDC Executive Director Ian Beniston and Neighborhood Stabilization Director Jack Daugherty traveled to Flint, Michigan to participate in Flint's Economic Empowerment Summit.
Ian provided the keynote at the event and focused on the critical steps necessary to build action and momentum for revitalization in transitional neighborhoods. YNDC's participation in this event comes as follow up to a learning exchange in July 2014 facilitated by the Center for Community Progress and YNDC. YNDC hosted a delegation of community leaders and stakeholders from Flint and discussed lessons learned by YNDC and its partners in developing capacity for neighborhood revitalization.
A full copy of Ian's presentation can be downloaded below. REVITALIZE.