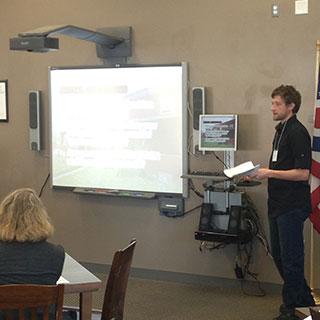 Tuesday, October 14, 2014
On Saturday, October 11th, YNDC participated in the United Way of Central Ohio's Fifth Annual Neighborhood Best Practices Conference in downtown Columbus.
Ian Beniston, YNDC Executive Director provided a keynote focused on community engagement and action and Jack Daugherty, YNDC Neighborhood Stabilization Director led a workshop on methods for residents to address problem properties in their neighborhoods and facilitate community action.
A copy of the presentations can be downloaded below. REVITALIZE.